Congratulations to Corrina Bonshek, whose, "Dreams of the Earth", won the "Contemporary Classical", award at the 2022 Queensland Music Awards last week. The Ady Ensemble's recording of the work, released back in February of 2021, was submitted as part of the nomination.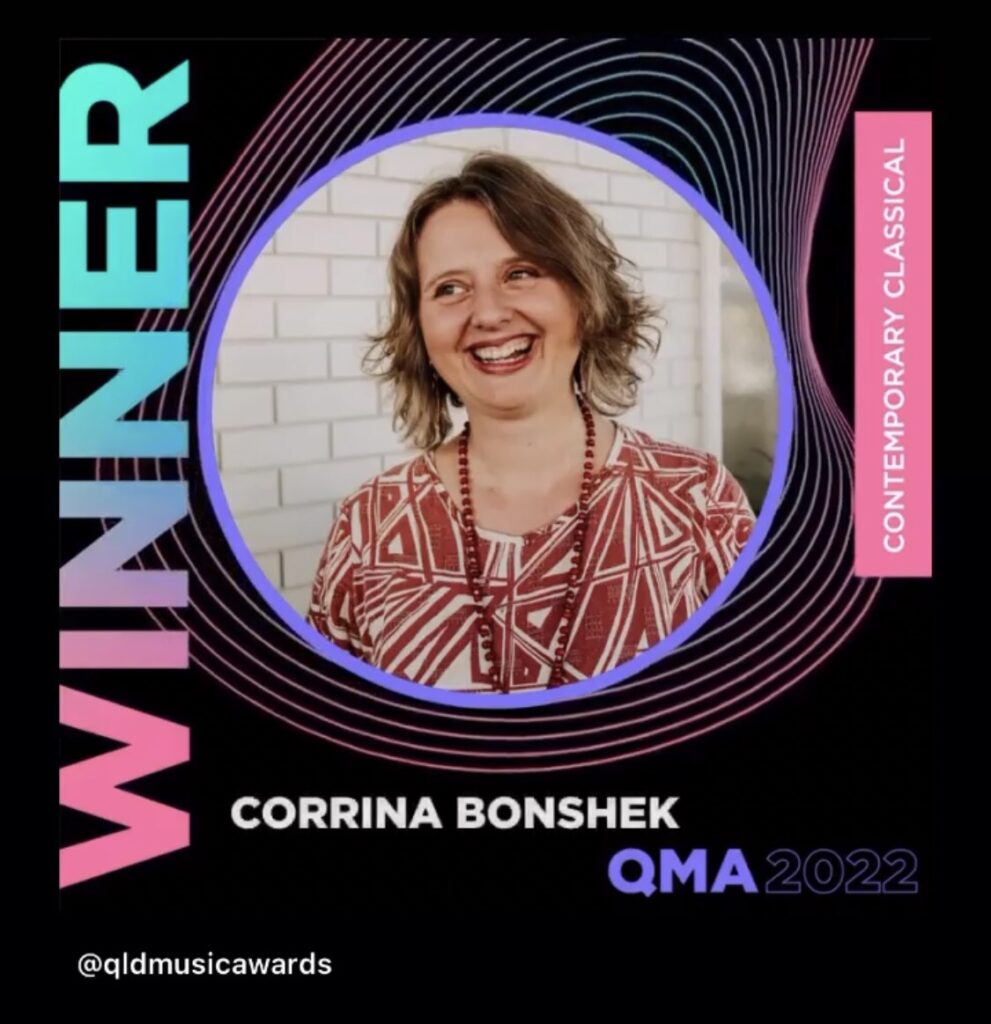 Corrina, along with Ady's Le Grande Fromage, were in attendance to receive the award at last week's awards ceremony.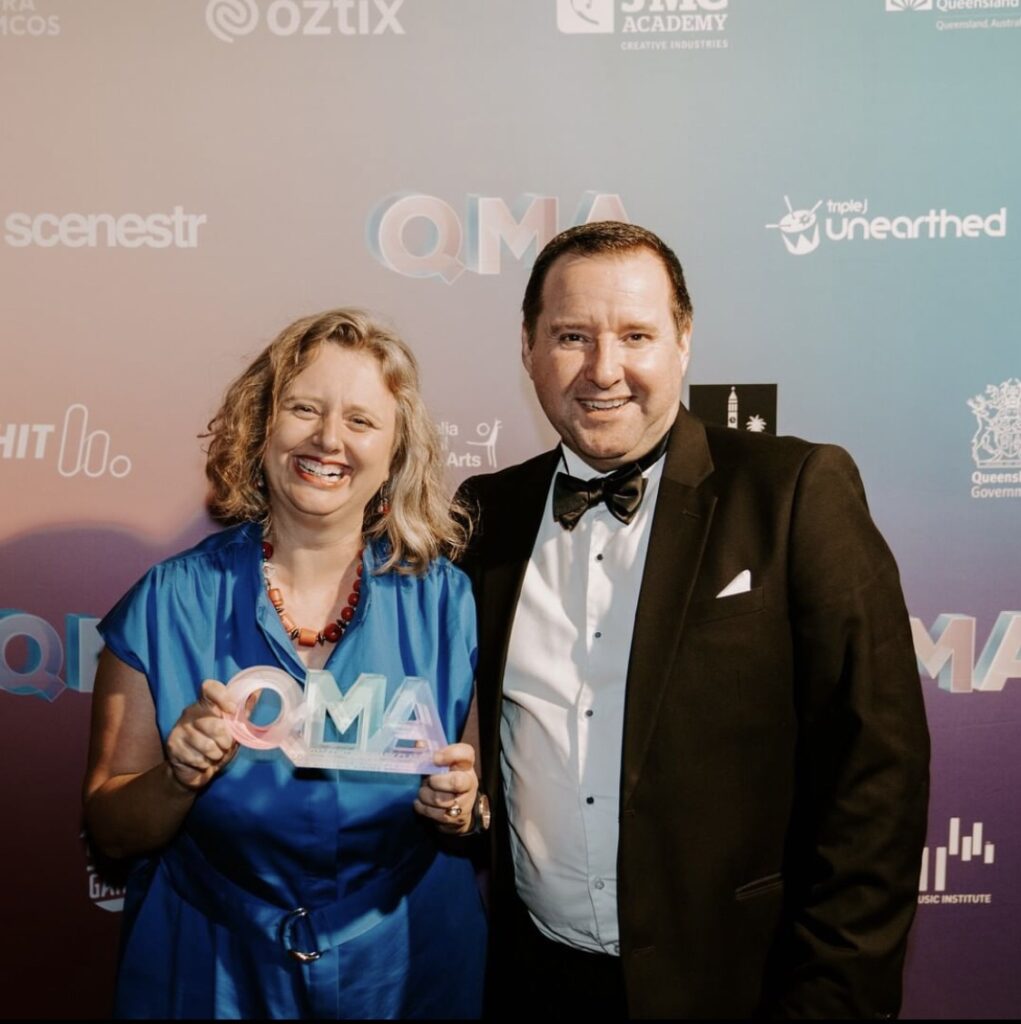 Congrats to Corrina, and all of the Ady Ensemble players involved in the recording. Without your wonderful playing, and support of local composers, this award would not have happened.
Concertmaster: Samuel Andrews
Violins: Helen Carvolth (Principal 2nd Violin), Kaitlyn Bowen, Helen Brereton, Richard Clegg, Jorge al Gindi, Lexi Gorton, Greta Kelly, Ben Richards, Tom Riethmuller, Cara Taggart, Sarah Trenaman.
Violas: Samara Marinelli (Principal), Josephine Ford, Rafael Andrade.
Cellos: Naomi Faulkner (Principal), Sophie Loades, Matthew Teakle, Chloe Yap.
Basses: Samuel Nock (Principal), Sophie Collis.