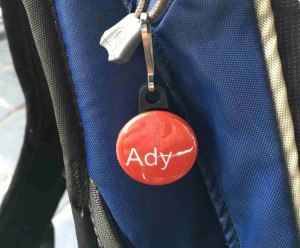 The Ady Ensemble is proud to announce that Sam Andrews has been appointed to the role of Associate Principal Second Violin.
Sam is currently undertaking a Masters degree in performance at the University of Queensland, and is a member of the Queensland Youth Symphony and the Australian Youth Orchestra. He is involved in numerous other projects, including being a founding member of Nonsemble: described as an indie chamber ensemble, that has performed alongside the likes of Sigur Ros and Beck. In 2o13 they released their first album, "Practical Mechanics", and last year released their single, "G0 Part 3C".
Mr Andrews joined Ady in 2013, and it's been a pleasure to see him take on this higher role with the ensemble.